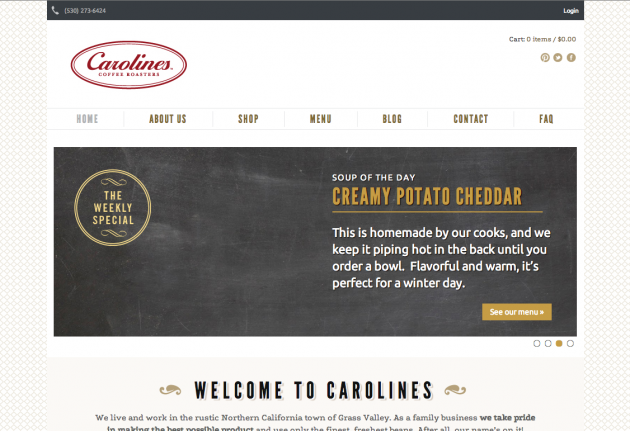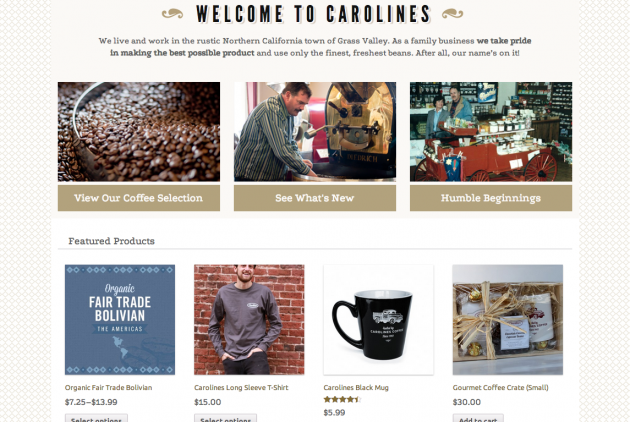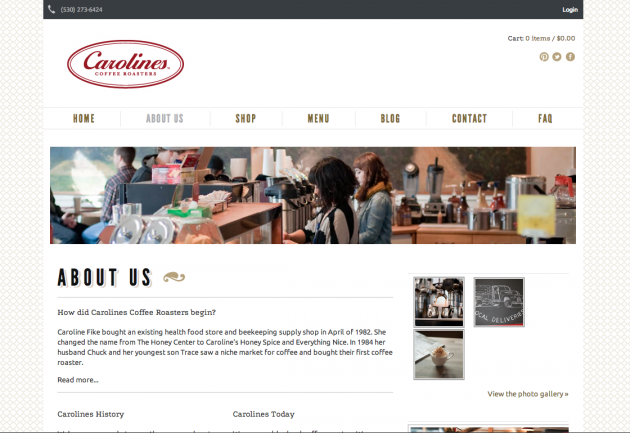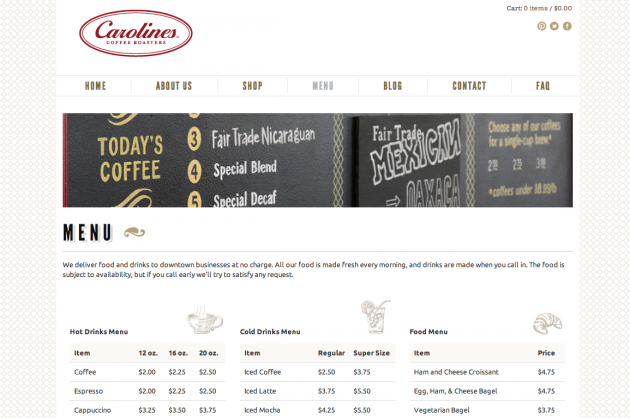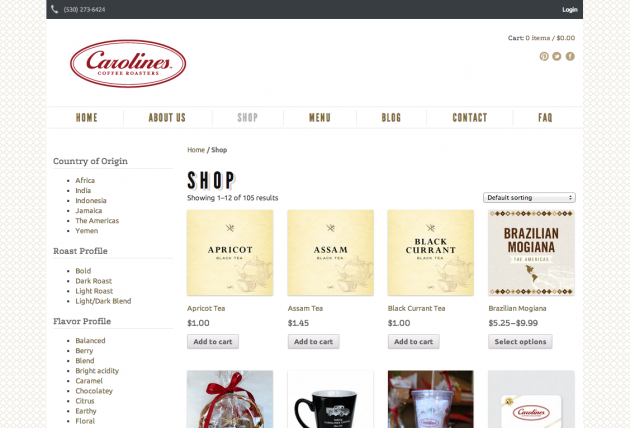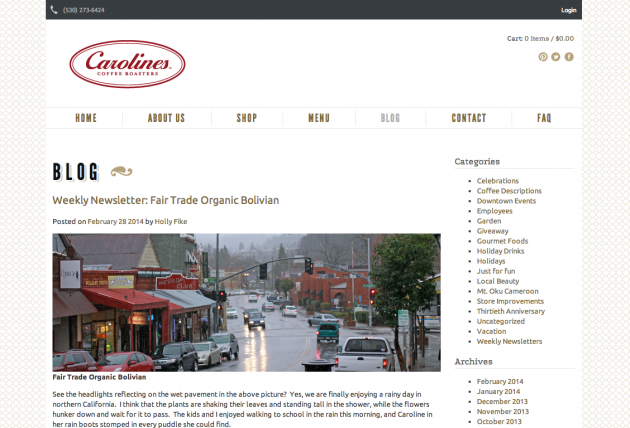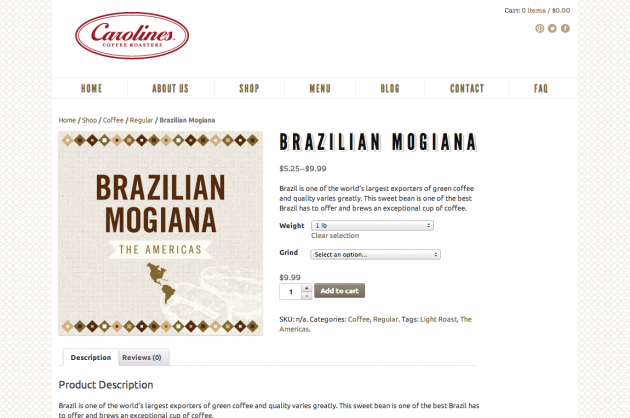 Design by Grady Fike, Capital & Company
Caroline's Coffee is an artisan coffee roaster and shop located in Grass Valley, CA. The owners wanted to integrate a new design and a new content management system for their site so they wouldn't be dependent on contacting another developer to make changes to the site.
Grady Fike provided a new design, and Rosebud Designs built it in WordPress. The new site incorporates a WooCommerce shopping cart system, so the owners can easily add and manage their extensive array of products, and so customers can easily order from them. The site also brings together an already existing blog and puts everything under one roof for easy management so the folks at Caroline's can focus on their great coffee instead of wrangling over site maintenance.